Phone: 207.284.PEAK (7325)
334 Main Street Suite 1
Saco, ME. 04072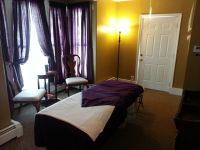 We are located in beautiful Historic Downtown Saco, ME. We are open 7 days a week to provide flexible hours and the best service to our clients.
"WALK INS" are Welcome!!!!

CALL FOR AN APPOINTMENT OR GIFT CERTIFICATE TODAY!!!!
Ask about our special rates for our weekly, bi-weekly and Tri-weekly clients.
Current 2018 SPECIALS:
All apply to 1 Hour Massages
* $140 Couples Massage (Regularly $190)

Choose from:
1. Hot Towel with Deep Tissue
2. Deep Tissue
3. Hot Stone (relaxation)
4. Swedish with Aroma Therapy
5. Swedish with Reflexology
SINGLE MASSAGE SPECIALS
* $70 Deep Tissue Massage (Regularly $95)
* $70 Hot Stone Massage (Regularly $95)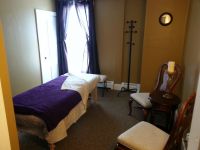 Peak Performance Therapeutic Massage Mission Statement
We provide therapeutic massages, as well as, an education to further promote relaxation and self-healing for the enhancement of health and well-being to healthy-minded individuals. We are dedicated to providing our clients with a variety of clinical massage methods, while individualizing and customizing a personal massage plan for each session.
We attend many events and volunteer our time to give free Massages to all of the racers. Please come for your free massage if you are racing!!!

June 2014 - 2017............. Doc's Tavern 3 Miler (Biddeford)
June 2014 - 2017......... Run for Cash 5K (OOB)
July 2014 - 2017............ Tri for Cure (Portland)
Sept. 2014 - 2017........... Susan G. Komen 5K (Portland)
Sept. 2014 - 2017......... Walk for Diabeties (Saco)